Are you looking for Breckenridge winter activities? When you're in the heart of the Rocky Mountains, snowy weather is celebrated! The stunning scenery and plethora of activities mean there are multiple reasons to venture outdoors. A Breckenridge, Colorado winter is like no other. Breckenridge is most well-known for its ski resort and you'll be happy to know that it's easy to find seasonal ski rentals.
However, even if this isn't your speed, there are several other things to do in Breckenridge. Whether you want to try dog sledding or snowshoeing or take a romantic sleigh ride or an informative walking tour, you're sure to find exactly what you're looking for. Let's take a look at some of the best Breckenridge snow activities.
Skiing & Snowboarding
Before we talk about all the other things you can do, let's look at two of the most popular things to do in Breckenridge, Colorado. The town is one of the state's premier skiing and snowboarding destinations. You'll find five peaks, 2 908 acres for skiing, and lots of parks, bowls, and glades. Regardless of your age or level of ability, you're guaranteed to enjoy these Breckenridge winter activities.
Fat Biking
If biking is one of your favorite things to do, you can continue to do it even in the snow. Believe it or not, fatbiking is fast becoming one of the most popular Breckenridge activities. You'll hop on what's pretty much a normal bike with thicker tires and enjoy a floating sensation as you explore the trails. Whether you're looking for a new sport for your kids to try or things to do in Breckenridge with friends, fat biking is perfect.
Walking History Tour
Breckenridge snow activities can be both educational and fun. Maybe you're not a big fan of physical activity and you're looking for easier things to do in Breckenridge, Colorado. Give a walking tour a try! Enjoy an affordable, gentle stroll through the Historic District and learn about the buildings, businesses, and families of the past. Along the way, you'll hear exciting tales about the gold seekers and other inspiring individuals who made the city what it is today.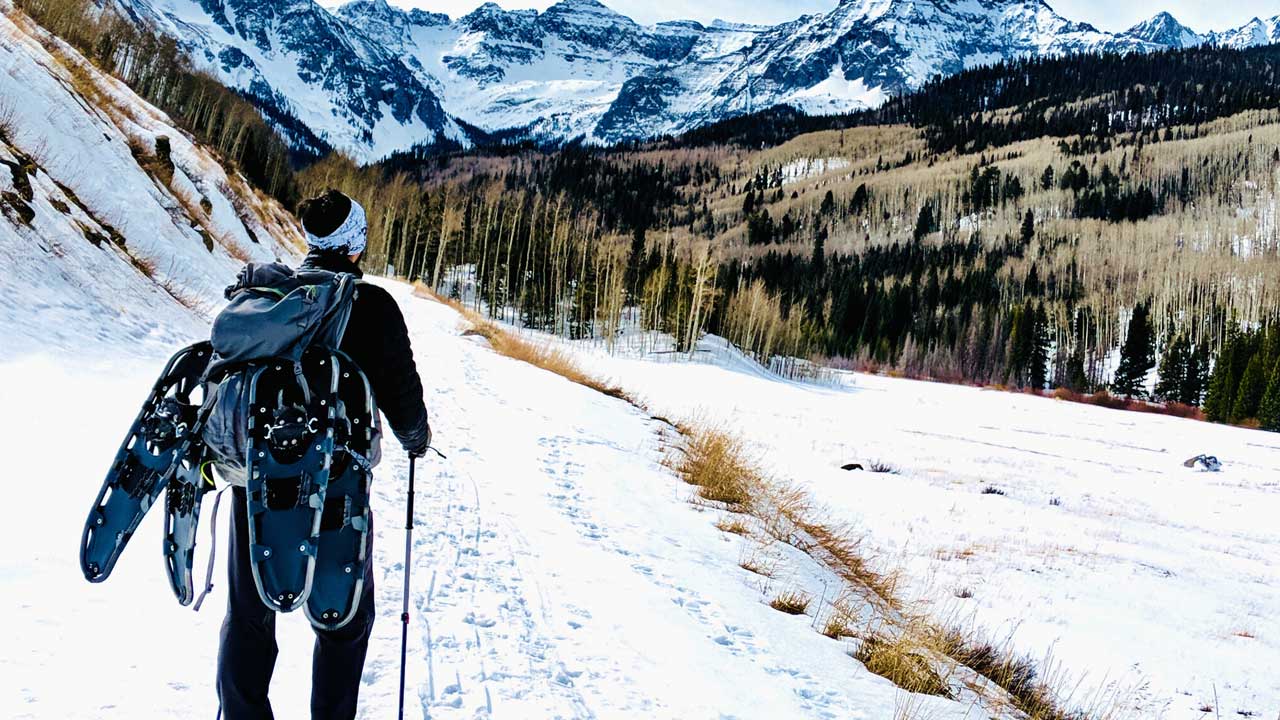 Snowshoeing in Breckenridge
Snowshoeing is another one of those fun things to do in Breckenridge during December and January and other winter months. Breckenridge has more than 30 miles of cross-country skiing and snowshoeing trails. Explore your own or join a guided tour. You'll want to take your camera so you can stop to take photos of the stunning terrain as you take part in one of the most exciting Breckenridge activities.
Sledding and Tubing in Breckenridge
For many visitors to Breckenridge, sledding and tubing rank high on the list of the best things to do in Breckenridge. Carter Park is one of the only sledding spots in Breckenridge. It is a free, family-friendly option, but you'll need to take your own sled and a warm drink. You can also tube on the hill. If you're looking for a dedicated tubing park, head just outside of Breckenridge and go to Copper Mountain, Keystone Resort, or Frisco Adventure Park. If you're compiling a list of things to do in Colorado during winter, sledding and tubing should definitely be on it.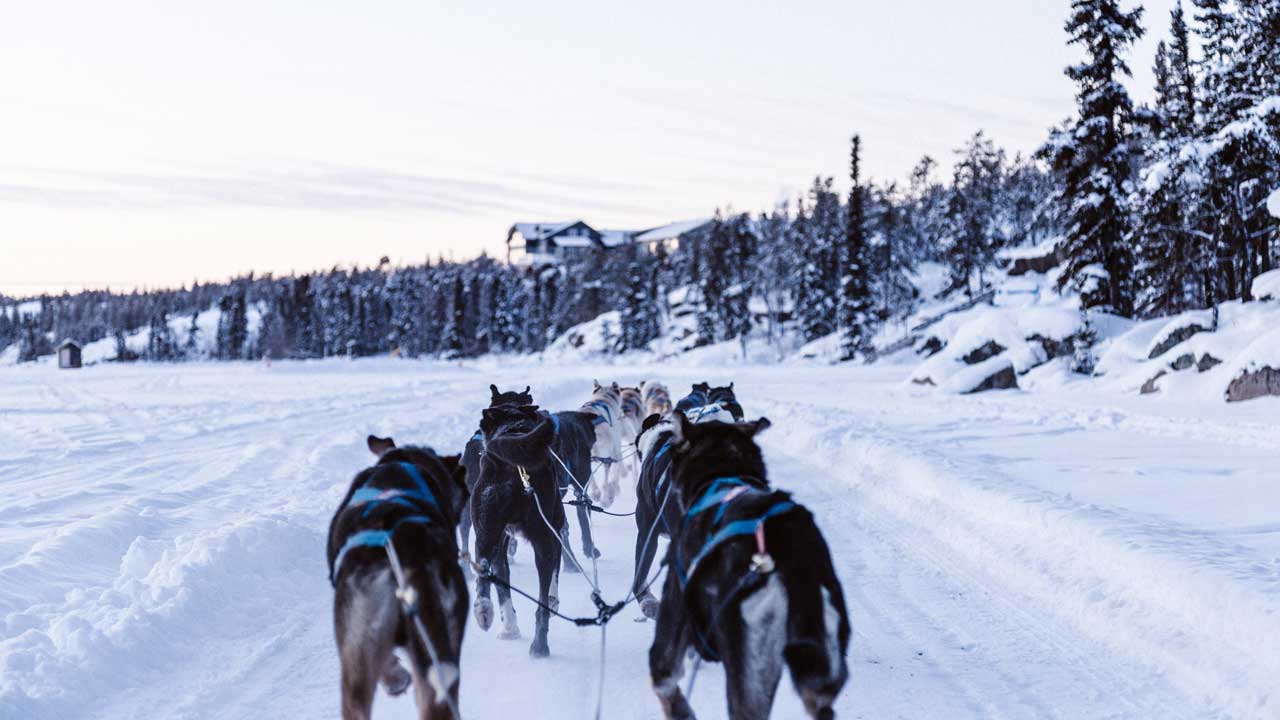 Dog Sledding
Still wondering what to do in Breckenridge? If you're looking for an exhilarating experience, dog sledding could be right up your alley. You'll take a trip through a snowy forest while being pulled by a team of Siberian Huskies. It's a great way to take in the backcountry surrounding Breckenridge and you're guaranteed to remember your Breckenridge, Colorado winter trip for a long time.
The Breckenridge Snow Sculpture Championship
If you really want to slow down, this event is definitely one of the best things to do in Breckenridge in the winter. The next International Snow Sculpture Championships will take place in 2022. It's an opportunity to enjoy a Breckenridge, Colorado winter without doing anything strenuous. Teams from around the world take part in the event in which they create large, intricate sculptures by hand. For the artistically inclined, the snow sculpture championships are among the most exciting things to do in Breckenridge.
Sleigh Rides
Sleigh rides are also popular things to do in Breckenridge in the winter. They take place during both the day and the night but nights are extra special. You can make your way through the Rocky Mountain landscape in a horse-drawn sleigh with a mug of hot cocoa. You'll stop at a heated tent for a sumptuous dinner and live music. A sleigh ride is one of those nostalgic activities in Breckenridge that's perfect for friends, couples, and families.
Ice Skating
Glide through a winter wonderland at the Stephen C. West Ice Arena, which is owned and operated by the town of Breckenridge, or enjoy the outdoor pond at Gold Run Nordic Center. People of all ages and ability levels can enjoy this Breckenridge, Colorado winter activity. Snowmobiling If you want to enjoy the mountains without engaging in a lot of physical activity, snowmobiling is the way to go. The powder-filled bowls and perfectly manicured trails await you. Both guided and unguided tours are offered, so whether you're a newbie or a seasoned adrenaline junkie, you're sure to have fun doing one of the most fun things to do in Breckenridge. Enjoy All The Things to Do in Breckenridge in the Winter There you have it! A list of things to do in Breckenridge that will certainly keep you occupied. After you've thought about where to go in Colorado in winter and decided on this unique town, you simply need to start planning your itinerary. You'll never lack activity in snowy Breckenridge.