During our 20+ years of experience in running our ski rental shop, we have encountered all kinds of skiers: a few pros, many advanced skiers, and very, very many beginners. The latter are usually the ones who need help finding the right gear, as well as other snow ski tips. This checklist we prepared will not replace skiing lessons with a professional coach. However, we feel that, armed with some information before you reach the slope, you are more likely to learn this exciting sport and enjoy it to the full.
For a first time skier, any skiing tips and tricks are welcome. And we are more than happy to share this guide with pro tips for skiing beginners, because we want everyone to be safe and make the most of their vacation in the Colorado Mountains.
So, get ready to learn a few basics on how to ski for beginners!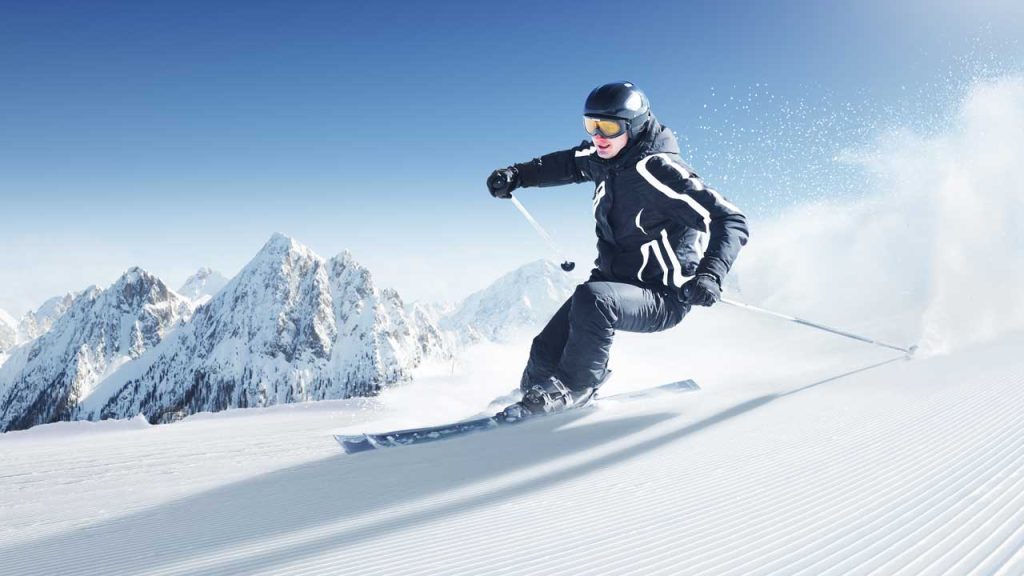 Get a Season Pass for Your Favorite Ski Resort
One of the best first time skiing tips you need to know is that you will save a lot of money if you buy a season pass instead of a daily or weekly ski lift pass. Not all operators will exchange a pass from one day to another if you are unable to ski due to poor weather or other reasons.
As you may learn from other skiing tips you get from friends, this sport can get you spending a lot, especially if you want to own all of the equipment (more on this topic below). So, you should take advantage of any special deal to save money.
Get Your Equipment from a Local Ski Rental Shop
Some ski tips for beginners advise buying equipment in order to make sure that it is a perfect fit. This is not actually true. Unless you plan to go on skiing trips every few months, you don't have to spend thousands of dollars on equipment that you will actually use one or two weeks each year.
As a professional ski rental shop, we carry a full range of ski gear from top brands and covering all sizes. You can find anything from skis, bindings and boots to ski helmets and rent them for a fraction of the purchase price.
Take a Lesson for Beginner Skiers
When it comes to skiing, beginner tips vary: some will tell you to improve your technique on your own after a lesson, others will say you should hire a coach until you are confident in your skiing technique. Both tips are valid, but the choice depends on your budget and how fast you learn.
A full day individual skiing lesson can cost up to $500, while a day of learning how to ski with a group costs around $100. However, we strongly recommend getting some type of coaching at least for one session.
Unfasten Your Boots on the Lift to Give Your Legs a Rest
After sharing tips for skiing for the first time to various clients, we understood that one of their biggest worries is getting muscle cramps. This is a common occurrence among first-time skiers, especially if they are not used to exercising on a daily basis. However, you can give your legs a break by unbuckling your ski boots while you are going up on the ski lift. It may not seem much, but you will experience much needed relief.
Try Riding with Those Who Are Better than You
You can learn a lot of basics and beginner ski tips from more advanced skiers. You will find that it's easy to make friends on the slopes and join other skiers. Just look at their technique and try to copy it!
Try to Ski Solo
If you are learning to ski as an adult, it is a great idea to test your own strengths on your own. We recommend going on the slopes designated for beginners and marked with a green circle (we will discuss ski slope types later on). When you ski with others, you want to keep up with them and impress them.
On your own, you can practice various techniques, repeating until you get them right. You will also ski at your own pace, without the fear of being left behind by the group.
Dress Appropriately for Skiing and for the Weather
Here is one tip on how to ski for beginners that you must never forget: you do not need only skis, boots, bindings and poles, but also ski clothing. You can rent ski jackets and trousers that will offer you complete freedom of movement and keep you dry and warm. Regular winter clothing is usually too bulky for skiing. Also, base layers made of cotton are not adequate, because they are not breathable and do not keep you dry. You should choose fleece, sweaters, and socks made of wool or synthetic materials.
Work on Leg Strength Development
All experienced skiers will share the same tips for new skiers: the legs do most of the work, so build strength. Ideally, you should start exercising before you book your skiing vacation. You don't have to go to the gym – take the stairs instead of the elevator and start doing a few squats and lunges every day in the morning and after work.
Learn How to Read Ski Symbols
When you hit the slope for the first time, don't be dazzled by the snow and forget the key skiing beginner tips, especially this one: stay on the slope for beginners. All skiing slopes have a specific symbol indicating their level of difficulty:
Green circle – beginner slope, which is groomed and not very steep
Blue square – intermediate slope, steeper and narrower than the beginners' slope
Black diamond – difficult slope, for advanced skiers, with an incline exceeding 40%
Double black diamonds – this type of slope is only for experts. It is extremely steep and you may encounter obstacles on your way down.
You should never try a slope that exceeds your level of experience because skiing accidents can cause very severe injuries to the legs, spine, and head.
Know the Difference between Skis
When sharing tips for skiing beginners, our staff also includes a crash course in selecting the right type of ski. You need to keep in mind three key features of skis:
The width under your foot – wider skis are suitable for powder snow, while narrower skis offer better experience on hard packed ice
Turning radius – beginners need a ski with a turning radius of less than 18 meters, as it offers more control
Length – short skis offer more stability for beginners, while longer skis are recommended for higher speeds.
Practice the Art of Lift Use
Many beginner skiers are afraid that they won't be able to hop on to the ski lift. It is actually quite easy if you stay calm and follow these simple instructions:
Wait until the chair before you passes and get to the loading point
Stand on the marking (usually a strip) indicating the loading point
Hold both ski poles in one hand and look backwards to see the chair approaching
Grab the bench of the chair with the free hand and sit down
As you prepare to get off the ski lift, keep the ski tips up. Keep both poles in one hand and, as you approach the flattest part of the offloading point, stand up and push yourself off the chair.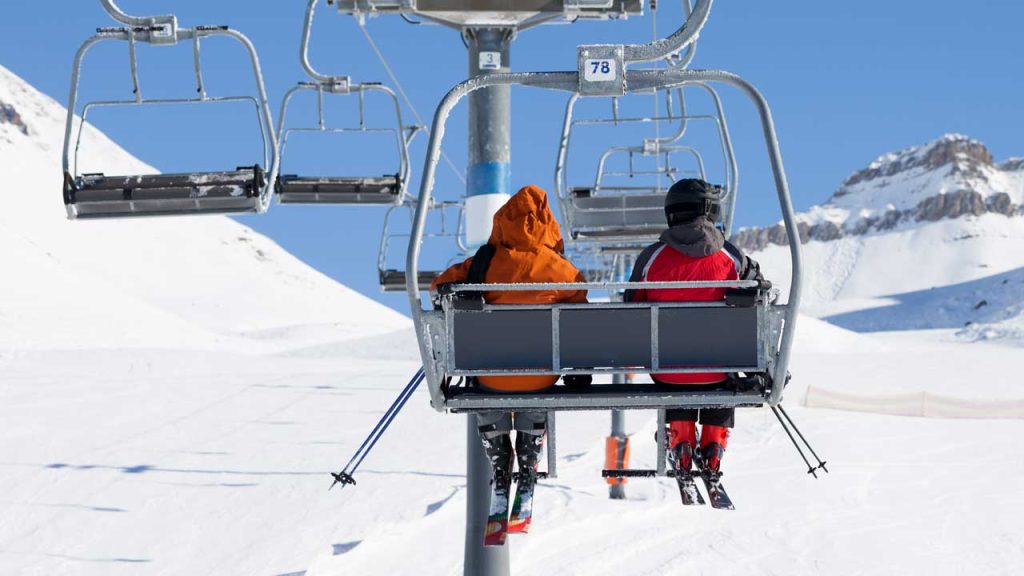 Don't Carry a Backpack
Here is the last item on our list of tips for new skiers: leave your backpack in a locker at the base of the ski lift. As a beginner, you need all the freedom of movement to learn how to ski. Plus, any extra weight you carry may throw you off balance and cause you to take a bad fall.
Get Your Rental Gear and the Best Skiing Tips from Us!
Carvers Ski+Bike is a family owned and operated business. We have over 23 years of experience in the Colorado Mountains, so you can count on us for snow ski tips. We will get you kitted with everything you need, from skis to helmet – only from top brands – at affordable rental costs.
Visit our online rental shop and to reserve your equipment in advance and benefit from our special rates!